Maintaining Refrigeration Systems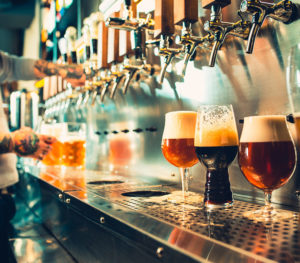 In recent years, the U.S has seen a steady rise in the fermented craft beverage industry, composed of alcoholic beverages, wine, and beer, as well as non-alcoholic beverages such as Kombucha or Cider. In 2019, there were over 8,000 breweries in the U.S, an 8.9% increase from the previous year. For wine making, the U.S accounts for 12% of the world's production with over 10,000 wineries producing over 900,000 gallons of wine a year, as reported in 2017.
This growing trend does not seem to be slowing down. The projected global sales of fermented beverages, from small to large productions for 2023, amounted to about $745.55 million dollars. This indicates a variety of tastes and preferences influencing culture across the U.S.
Refrigeration in the Fermentation Process:

Alcoholic fermentation is the chemical reaction where yeast transforms the natural sugars of fruit into alcohol. The heat created by this exothermic reaction must be monitored to get consistent flavor characteristics, leading to the need of refrigeration during the fermentation process. Refrigeration is used for fermentation control, cold chilling the juices, and cold storage in barrel or keg rooms, as well as storage for distribution.
Yeast begins to die and/or not ferment efficiently in temperatures above 100°F, resulting in high sugar content and an unstable product requiring the addition of sulfur dioxide (SO2) to store it without spoiling. Similarly, if the temperature is set too cold, yeast may never activate or become sluggish, resulting in an undesired flavor profile for the product.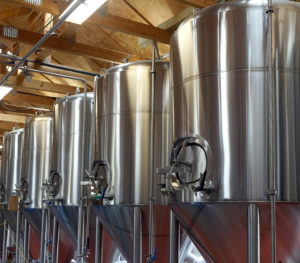 Temperature control is critical for fermented craft beverages, allowing high volume production while ensuring consistent achievement in the uniqueness of the final product. This requires a reliable refrigeration system. It is good practice to take proper care and maintenance of the system to ensure high quality goods and continued facility operations.
System Preventative Maintenance: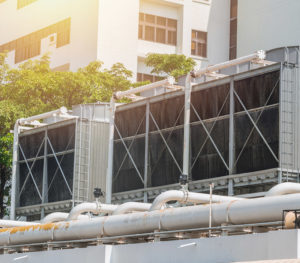 Preventive maintenance and routine care save on costs and keep equipment running smoothly. Regular service minimizes equipment downtime and potential product loss. Routine schedules and check lists for each visit with a service technician can make all the difference.
With different tools and options to test equipment for monitoring and testing for leaks, facility managers should consider purchasing fluorescent leak detection dye. It can be added early on before issues arise as a form of preventative care to protect temperature-sensitive goods like fermented beverages from cooling inefficiencies in leaking systems.
Fluorescent dye introduced to the system can safely circulate without leaving harmful residue behind. Using an ultraviolet light, the technician scans the system and can easily pinpoint all leaks without wasted time. The dye then continues circulating in the system working 24/7 to identify any future leaks. By having a plan and preventative measures in place along with proper care of refrigeration systems, the equipment will have optimal performance and last longer.