Instant-on operation allows lamp to reach full intensity immediately.
Eliminates warm-up time.
Works even in direct sunlight
Inspection range of up to 30 feet (9.1 m) or more
For maximum convenience, a portable, battery-operated "MA" version is also available.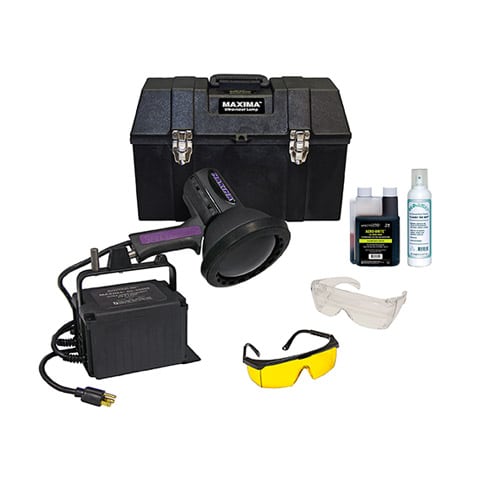 MLK-35A
Lamp kit includes ML-3500S UV lamp, 8 oz (237 ml) bottle of Aero-Brite™ dye (AD-8609-0008), UV-absorbing glasses (UVS-30), fluorescence-enhancing glasses (UVS-40), extra large carrying case (CC-350) and 8 oz (237 ml) spray bottle of GLO-AWAY™ dye cleaner (CR-800).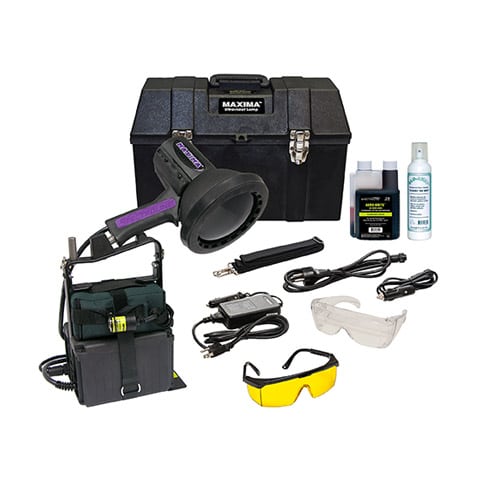 MLK-35MA
Lamp kit also includes BP-12A 12-volt rechargeable battery pack, as well as AC and 12V DC cord sets. AC charger available in 120V, 230V, 240V or 100V versions.
Replacement Parts
| | |
| --- | --- |
| | MDL bulb/coated spot reflector assembly |
| | MDL flood bulb/reflector assembly |
| | MDL bulb/polished spot reflector assembly |
| | |
| | |
| | |
| | |
| | |
| | |
| | Cord set, 2 ft. (61 cm), 7 pin, 12V DC |
| | Cord set, 8 ft. (244 cm), 7 pin 120V or 100V |