Fluorescent Leak Detection and Building a Preventative Maintenance Plan
Equipment malfunction is one of the top three causes of life-threatening injuries in the industrial industry. Download this white paper to learn how to improve the reliability, cost and safety of your industrial equipment today!
Fill out the form and receive your download.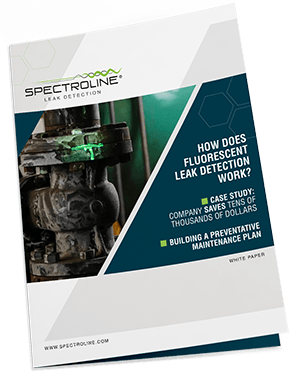 Download the full report above for our insights on industrial fluorescent leak detection.
---
By submitting this form, you are consenting to receive marketing emails from: . You can revoke your consent to receive emails at any time by using the SafeUnsubscribe® link, found at the bottom of every email.
Emails are serviced by Constant Contact