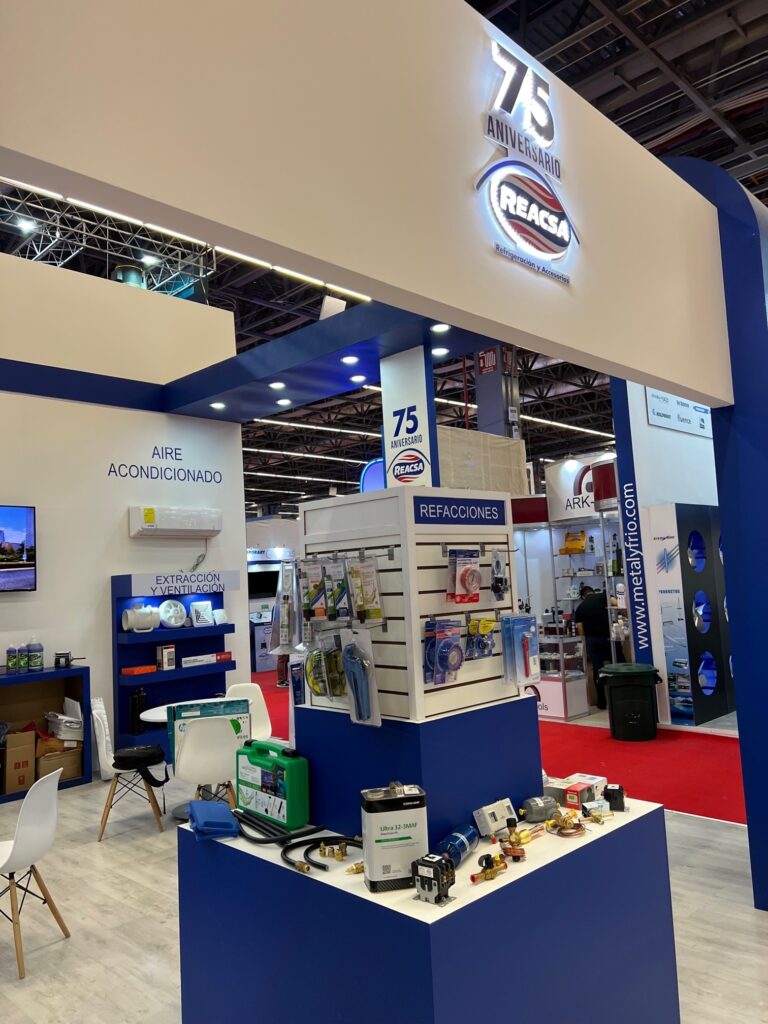 Event Recap
Spectroline at AHR Expo Mexico showcases industry-leading fluorescent leak detection products at one of Latin America's largest HVACR events. AHR Expo Mexico has been held in different locations – this year the show took place in Guadalajara, Jalisco. This event showcased products from 350+ exhibitors. The Spectroline international sales team had the opportunity to visit this tradeshow and see all the hard work of our distributors, Norcul and Reacsa. These distributors showcased our products and help expand the Spectroline leak detection brand into South America. Attendees at AHR Expo Mexico could participate in hands-on demonstrations and see how fast and easy it is to use our fluorescent leak detection technology when treating HVAC systems. 
Complete Leak Detection Kits
The highlight for Spectroline at AHR Expo Mexico was focusing on our complete leak detection kits. Each leak detection kit has been specialized to focus on different-sized AC&R systems. For smaller to medium sized AC&R systems – the EZ-Ject Complete and Glo-Stick Complete kits are best used. For large AC&R systems, the BigEZ Complete kit is the choice for you. All kits include a strong violet light LED leak detection lamp and dyes that are prefect for preventative maintenance, system diagnosis – and for finding "pinhole" Freon leaks.