Event Recap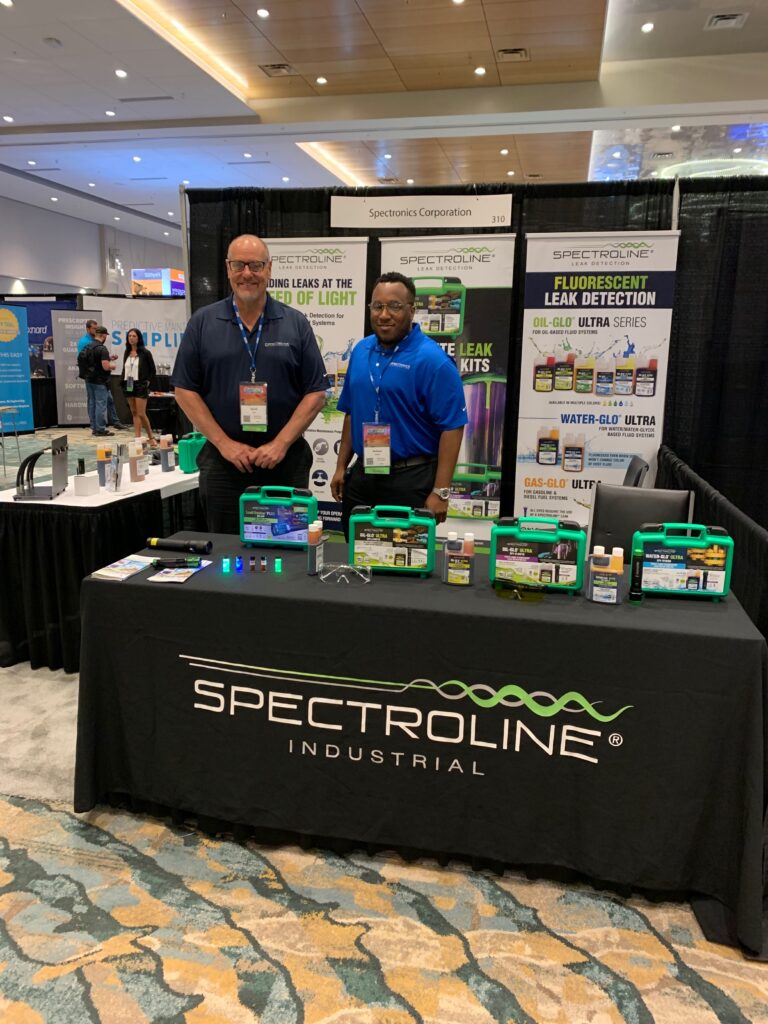 Looking back on the summer as we enter the fall, let's not forget about our first year back exhibiting at Reliable Plant Conference and Exhibition in Orlando, Florida. Reliable Plant aims to bring together professionals from maintenance, operations, engineering and leadership to educate and network throughout the four-day event. Our Spectroline leak detection experts spent their time educating peers on the necessity of fluorescent leak detection technology for finding leaks in hydraulic fluid systems.
Fluorescent leak detection technology is not only crucial in finding leaks, but also a critical element to the longevity and reliability of operations. Common dye applications include mobile equipment, stationary equipment facility maintenance, OEM on-line inspection and many more. During the show our leak detection experts also educated attendees on potential applications such as fuel systems, cooling towers, liquid holding tanks, natural gas lines, turbines, and others.
Spectroline UV Leak Detection Dye 
Check out our new & improved formula of ULTRA UV fluorescent dyes. They are fully miscible, filtered down to 2 microns, have an improved shelf life of 5 years, are exclusively patented with improved stability, and are independently tested. Spectroline fluorescent leak detection dyes work effectively in any closed-loop system where fluids are used for lubrication, hydraulic, pneumatic, cooling control or hydrostatic pressure testing.