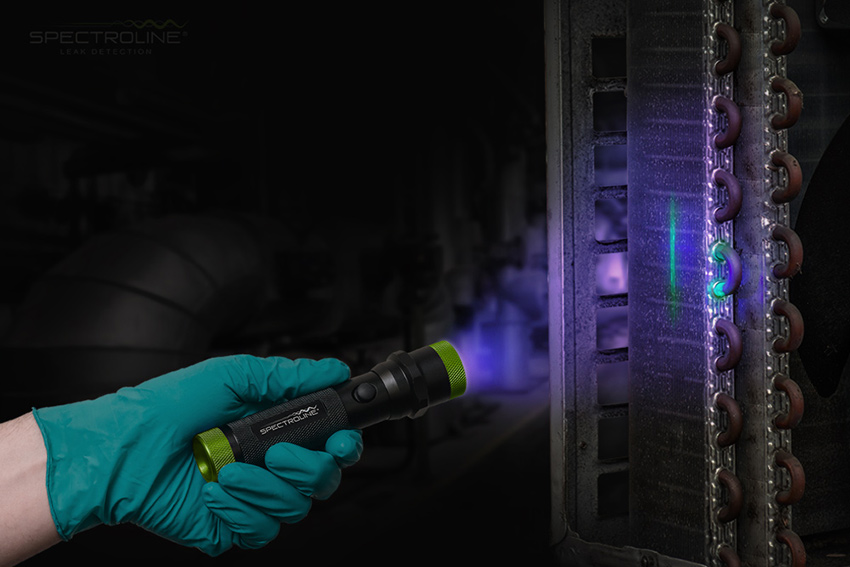 There are many factors that may lead to the failure of an HVAC unit. The most common reasons, seen in the infographic to the left, are having too much debris around the unit, improper installation, lack of maintenance, and improper sizing. Regular maintenance is an important factor which improves the functionality of a unit and extends the life of the system.
Failure to properly maintain a system may lead to more serious problems, such as leaks. A leak will cause a system to work harder to maintain a room's temperature, putting additional stress on its components and increasing utility bills.
The process of finding leaks has improved significantly over the years, allowing technicians to adapt to modern equipment. The most popular method of leak detection involves the injecting fluorescent dyes into HVAC/R systems.