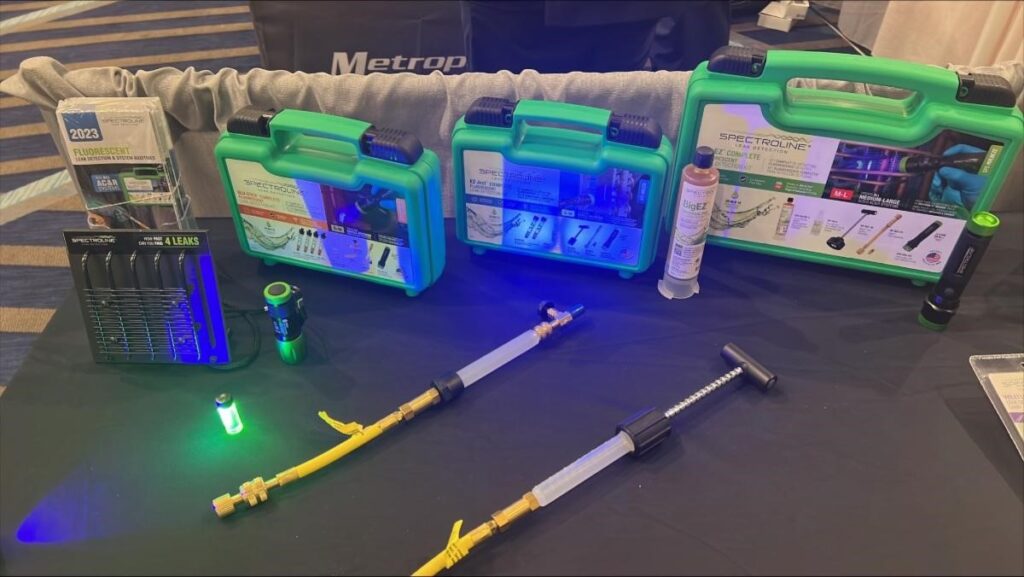 Spectroline's leak detection experts had a blast showcasing their best products for HVACR commercial and residential systems at the annual HARDI Conference in Houston, Texas! Some products showcased consist of system additives products, complete kits, lamps, and of course, ultraviolet fluorescent dyes.
Spectronics showcases the various kits they have for all of your preventative maintenance requirements. First, the SPE-HVLGSE GLO-STICK® COMPLETE. This kit contains convenient and mess-free, single-dose capsules. Add refrigerant and fluorescent dye in one simple step.
The EZ-JECT™ COMPLETE kit is shown next, designed for small-medium sized AC&R systems. This leak detection kit (SPE-HVLEZE) includes the application method of injection which is just as it sounds, easy! Overcome system pressure in a flash by injecting dye with the simple turn of a handle.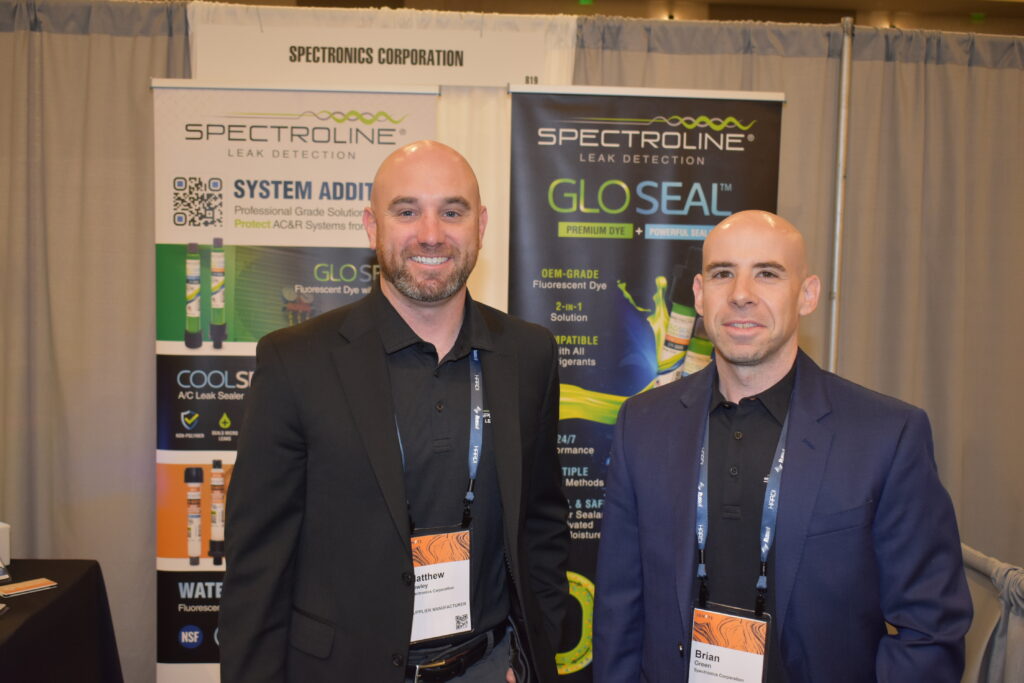 Finally, the BIGEZ™ COMPLETE, is used for medium-large sized AC&R systems, is showcased on the far right. The SPE-HVLBEZE can treat 64 medium-sized AC&R systems or 32 large-sized systems.
Keep the conversation going by reaching out to our North America Sales Accounts Manager, Matthew Cowley via email or phone.
Email: matthew.cowley@spectroline.com
Tel: 516-287-2031