The Cycle for Survival event at Equinox on Saturday March 5th was a major success.
The Spectronics team surpassed their fundraising goal, raising a total of over $4,300 so far!
Within six months, all of the money raised will go directly into the lab at Memorial Sloan Kettering Cancer Center, the world's oldest and largest private cancer center. It will help fund groundbreaking research and treatment for rare cancers, such as brain, pancreatic, ovarian, all pediatric cancers and many more.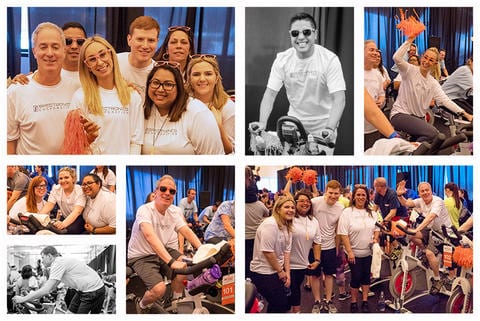 About Cycle for Survival