The Impact of Undetected AC Leaks
What happens when an AC leak is not repaired? The impact of undetected AC leaks can be damaging to your system and your wallet if they go unchecked. Find AC leaks before the compressor breaks or other components face premature damage.
HVAC&R Preventive Maintenance:
Regular scheduled preventive maintenance is essential to keeping your system running longer and more efficiently. It will minimize the risk of not only AC leaks, but also clogged filters and fans which add additional strain on a system. These issues force the system to work harder and use more energy to achieve the desired set temperature. Therefore, initiating a preventive maintenance plan will save money, provide cleaner air, and increase comfort to residential and commercial buildings. Plus with less risk of harmful refrigerants escaping, it helps protect the environment as well.
What happens when an AC leak is not repaired:
Equipment Breakdown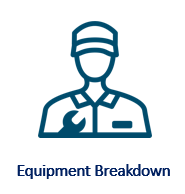 AC Leaks of all sizes can cause premature damage, leading to components failing and ultimately equipment breakdowns. Breakdowns can be time consuming and costly depending on the parts that need repairing. Regular maintenance allows technicians to go through their checklist to insure components are operating correctly before issues arise. This can ultimately save you on costly AC repairs and prolong life of the unit.
Environmental Pollution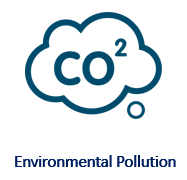 Any refrigerant escaping from a leaking HVAC unit causes damage to the environment. In 2020, the Environmental Protection Agency (EPA) initiated the phase out of the older harmful HCFs refrigerants like R-22. If the unit was manufactured and installed before 2010 then it likely has R-22. However, if the system was manufactured after 2010 then it most likely takes the HFC R-410A. A simple conversation with your skilled HVAC technician can help identify what refrigerant is in your system and the positive effects of upgrading to a less harmful refrigerant.
Food Spoilage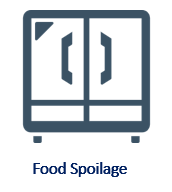 For refrigeration systems, leaks lead to profit loss. According to the FDA refrigerators should be at or below 40° F (4° C), while freezers should be set at 0° F (-18° C). If the leaking issue last longer than 2 hours, this can potentially compromise food safety, and may not be salvageable for sale or consumption. Make sure automatic alarm systems are in place as well as regular maintenance to find leaks before issues can arise unexpectedly.
Increased Operating Expenses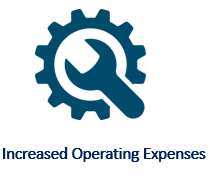 An AC leak can increase operating expenses by creating strain on the system and reduce the lifespan of your equipment. This means more expenses going towards AC Repairs or a higher electricity bill than budgeted.  Good practice includes technicians inspecting HVAC and refrigeration units for leaks, broken seals, clogged drains, and dirty components regularly. Additionally, optimizing existing systems with new technology will help to decrease energy consumption, lower operating expenses, and reduce carbon emissions.
Refrigerant Costs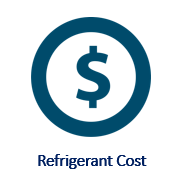 Currently, replacement cost per pound for refrigerant ranges from $13.00 per pound wholesale for some HFCs to up to $30.00 per pound wholesale for R-22. These prices will continually increase as remaining limited supply is used. Even for newer refrigerants like R-410a, prices range from $4-$8 wholesale per pound. If you have AC leaks and keep adding new refrigerant during each service visit this expense will continue to increase. It is more cost efficient and environmentally friendly to fix the repair instead.
AC Leak Repair with UV Leak Detection Kit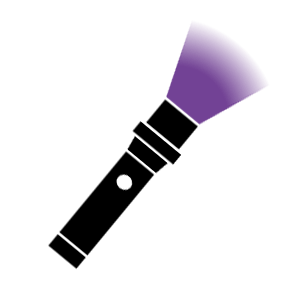 Best practice for stopping leaks is to establish a leak detection program. One tool to include in your program is UV Fluorescent Leak Detection. It is a great method to incorporate into a current preventive HVAC maintenance program and is the most visually accurate way to find AC leaks. When injected into the system, it safely circulates with the oil and refrigerant escaping at all leak sites. The leaks will be glowing brilliantly, even at a distance, when scanned with a Spectroline® LED Ultraviolet Leak Detection Lamp. Creating easy, on point, leak detection for the areas needing repairs.
Spectroline's Fluorescent leak detection dye and system additives are professional grade solutions used by technicians that work on Residential, Commercial and Refrigeration systems. The OEM-Grade quality dye remains safely in the system, continuously working 24/7 to identify any future leaks while providing peace of mind for system maintenance.