The Key to Our Future
Student engagement is the key to our future. That's why Spectronics Corporation encourages young people to visit its manufacturing headquarters located in Westbury, New York.
Spectronics employs engineers and product development teams who specialize in the Automotive, HVAC, Industrial, and Non-Destructive Testing industries.
A group of Westbury High School students recently toured Spectronics' headquarters. Jon Cooper, the president of the company, guided the tour. The visiting students are enrolled in an educational program known as STEAM (Science, Technology, Engineering, the Arts, and Mathematics).
The program helps foster interest in the sciences and works with industry-leading organizations to get young people excited about engineering.
The tour was facilitated by the Workforce Development Institute. WDI is a statewide non-profit that helps grow and keep good jobs in New York State. The group works to build skills and promote workers through education, experiential learning, and professional development.
Jon Cooper introduced the Westbury students to Spectronics' state-of-the-art manufacturing processes and computer numerical control (CNC) machining division. The students got an inside look at the company's chemical and electrical engineering laboratories.
They met with engineers who gave an overview of the broad range of ultraviolet lighting equipment and fluorescent leak detection dyes produced by Spectronics. The students were also able to see in action the company's industrial 3D printer and automated dye bottling system.
Quality Above All Else
Jon Cooper emphasized the level of operational excellence required to remain competitive in today's manufacturing industry.
"Our competitors overseas often have the advantage of low-cost labor. In order for Spectronics to be competitive, we need to emphasize the quality of our products," Cooper said.
"Our company invests a lot of resources to ensure that we meet and exceed international standards and certifications. We invest in both our workforce and our facilities so we can continue to lead in the development of new and groundbreaking technologies. Exciting innovation is happening here on Long Island, and local STEAM students can be a part of that."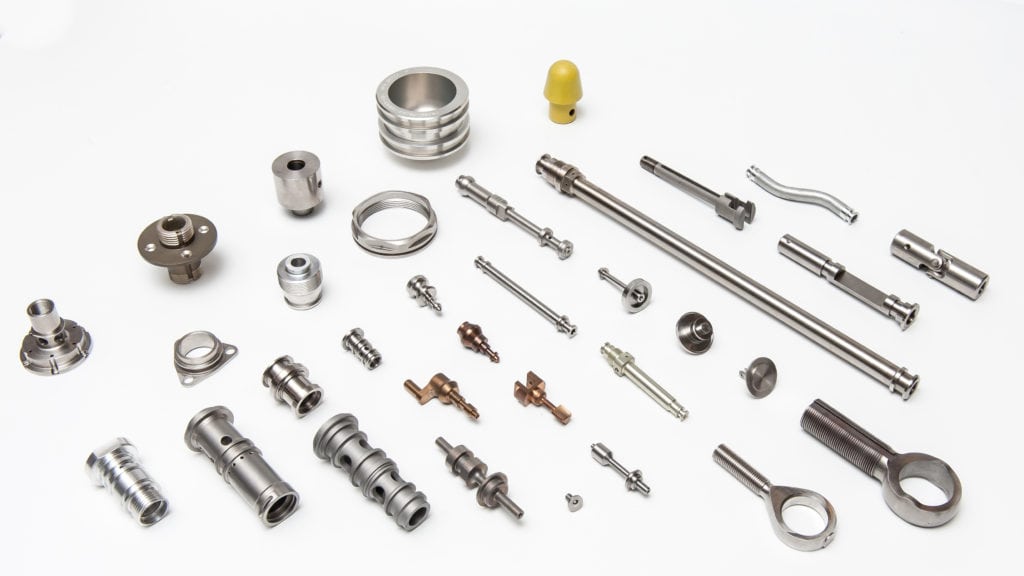 Spectronics has both ISO 9001:2008 quality management certification and AS9100C aerospace certification.
This means Spectronics takes great care in the creation and delivery of products, ensuring that consistency is maintained through rigorous quality control checks, data gathering, and continuous improvement of their manufacturing processes.
An Innovating Pioneer
More than six decades since its inception, the goal of Spectronics is still the same – to produce effective, top-quality products that are on the cutting edge of today's technology, with the utmost dedication to customer satisfaction.
Spectroline® fluorescent dyes are used to check for fluid leaks in power plants, nuclear reactors, oil pipelines and industrial facilities worldwide, and were even used on the U.S. Space Shuttle.
A Nobel Prize-winning scientist used Spectroline® UV crosslinkers and transilluminators to do groundbreaking electrophoresis research that will benefit mankind as part of the Human Genome Project.
Global Reach
Spectronics Corporation is one of Long Island's largest manufacturers. Their products are sold in more 150 countries worldwide. Spectronics Corporation invented fluorescent leak detection in 1955 and today they are the world's leading manufacturer of ultraviolet equipment and fluorescent materials. Spectroline® UV lamps and radiometers are widely used to verify the structural integrity of military and commercial aircraft.
Spectronics Corporation is dedicated to upholding high standards in design manufacturing, ensuring customer satisfaction and developing innovative technologies that make the world a better place.
Industry Defining
Cutting Edge Non-Destructive Testing
Businesses around the world rely on top-quality Spectroline® UV-A inspection lamps and accessories used in fluorescent surface inspection.
This is because our products are always one step ahead of industry trends and technological innovations. Today, Spectronics offers the most rugged, compliant NDT lamps available on the market.
Each individual Spectroline® lamp is tested and certified to meet industry compliances. These include ISO 3059, ASTM 3022-15, and RRES 90061.
Ultraviolet Fluorescent Leak Detection Technology
UV light is a form of electromagnetic radiation, along with visible light, infrared, and x-rays. It radiates at shorter wavelengths than visible light and cannot be seen by the human eye.
However, when UV light is absorbed by fluorescent materials, brilliant light is reflected back towards the eye as longer wavelength visible radiation, or visible light. This phenomenon is referred to as UV-induced visible fluorescence.
Spectroline's ultraviolet fluorescent dyes absorb high-intensity UV light and refracts it back as brilliant visible light.
Any leaks in a fluid-based system (lubrication oil, hydraulic fluid) will glow brightly when exposed to ultraviolet light. Our fluorescent dye escapes with the host fluid, precisely at the leak's location.
Once the leak site has been identified, the repair process can begin.