Are you Losing Costs Due to Energy Inefficiencies?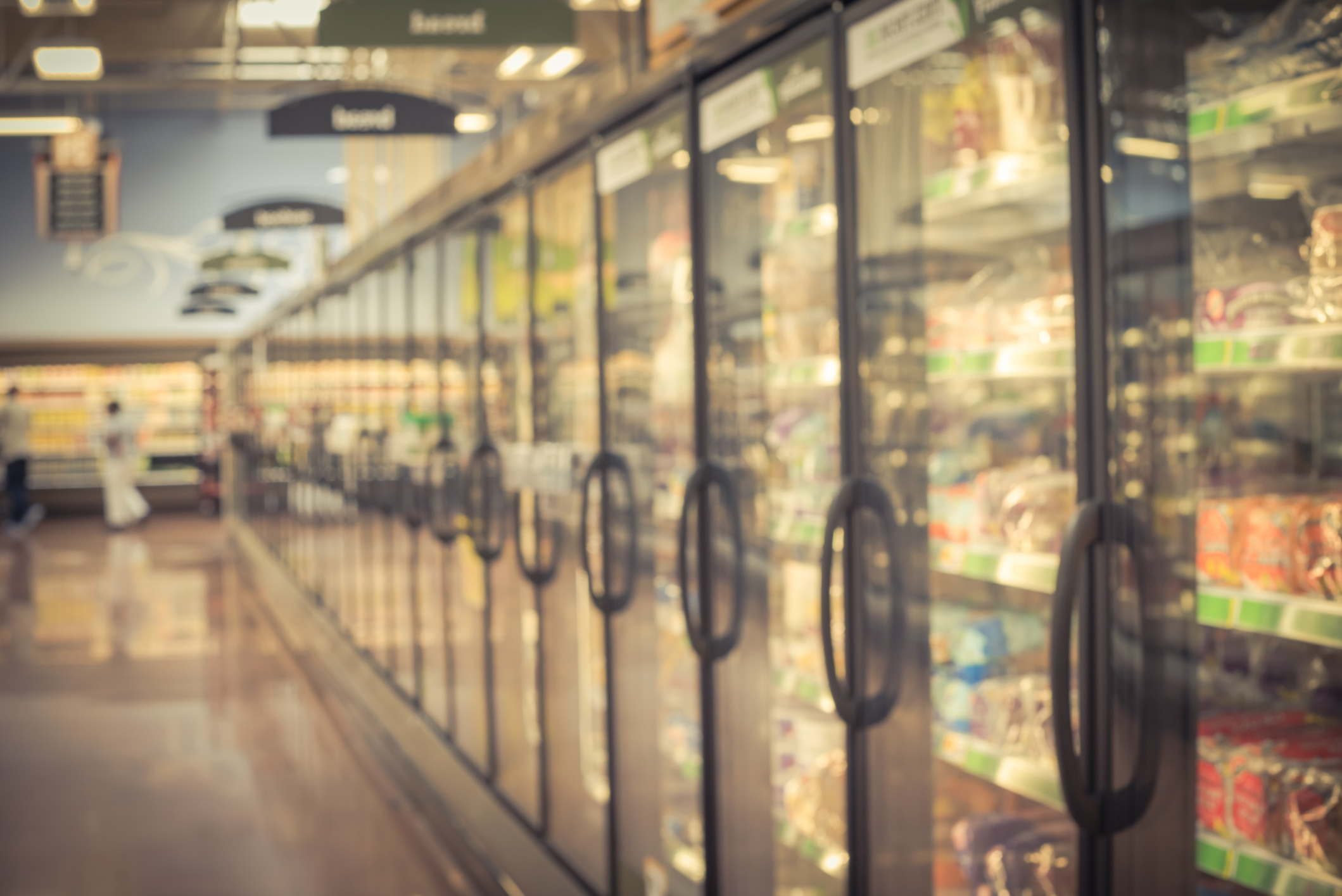 There are many ways to increase energy efficiency for commercial refrigeration and HVAC equipment.
Typically, 30% of the energy used to heat and cool a supermarket or commercial building is wasted.  Wasted energy can be caused by; older outdated commercial refrigeration equipment, outdated refrigerants, leaks in the system, over-sized compressors and improperly installed commercial refrigeration units or HVAC equipment.
Refrigeration and HVAC techs can assist supermarkets with money saving improvements and preventive maintenance. They can catch smaller issues before they lead to a breakdown that could severely impact energy efficiency and your bottom line. Ultimately, a good place to start is to review your energy saving strategy and align it with your preventive maintenance plan. Your preventive maintenance plan should be consistent across store locations, and easily accessibly for all maintenance members awareness.
6 Ways to Increase Energy Efficiency in Supermarkets:
1. Use Energy Efficient Lighting



Install LED and fluorescent fixtures – LED lighting lasts longer and consume less energy than incandescent light fixtures.
2. Update System Technology
Use programmable thermostats and modern control units to help optimize energy. Installing variable speed motors or a smart motor system to only run when needed can make an impact on your commercial refrigeration equipment.
3. Invest in Night Covers & Refrigerated Display Cases with Doors
Night covers for open refrigerator cases can reduce the daily load and keep products colder. While retrofitting open refrigerator display cases with doors may reduce the energy output of medium-temperature cases– putting less tension on the system.
4. Eliminate the Risk of Unchecked Leaks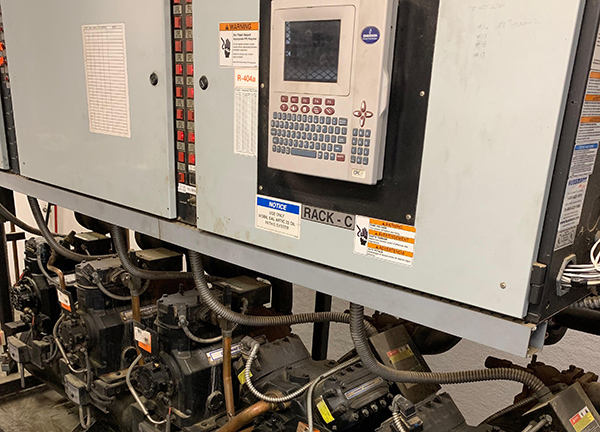 Invest in preventive measures such as installing monitoring devices or injecting UV fluorescent dye. Having certain areas routinely checked and monitored will lower this risk. A more expensive option is to retrofit units with new refrigerants and upgrading to a more energy efficient compressor.
5. Regular Maintenance on Refrigeration & HVAC Equipment



Schedule refrigeration equipment maintenance regularly to minimize clogged filters and leaks. These can cause strain on a system, forcing it to work harder and use more energy. Not to mention create discomfort for shoppers if not properly cooling.
6. Schedule an Energy Efficiency Audit
Contact an energy expert to examine the commercial refrigeration system in the supermarket to perform an Energy Audit and identify poor energy usage. They can recommend changes to implement to help increase energy efficiency.