SINGLE-USE SYRINGE INJECTOR WITH
NEW DUAL ADAPTER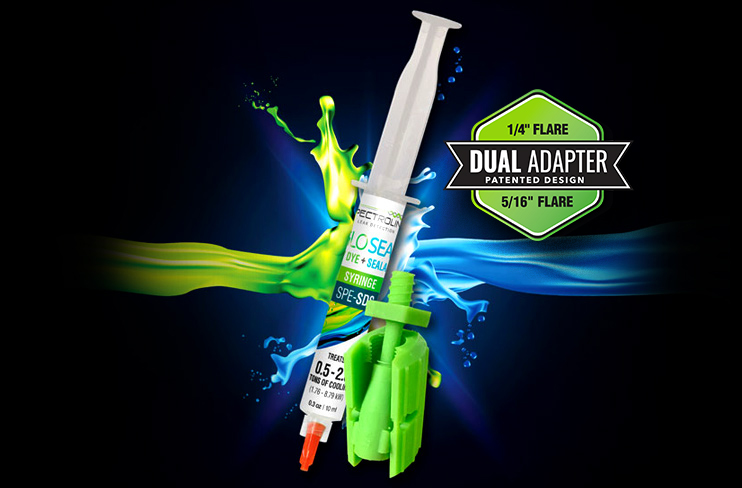 Find & Fix Immediate Leaks
Seal Difficult to Find Leaks
24/7 Leak Detection & Ongoing Sealing
NEW DUAL ADAPTER
Patented Design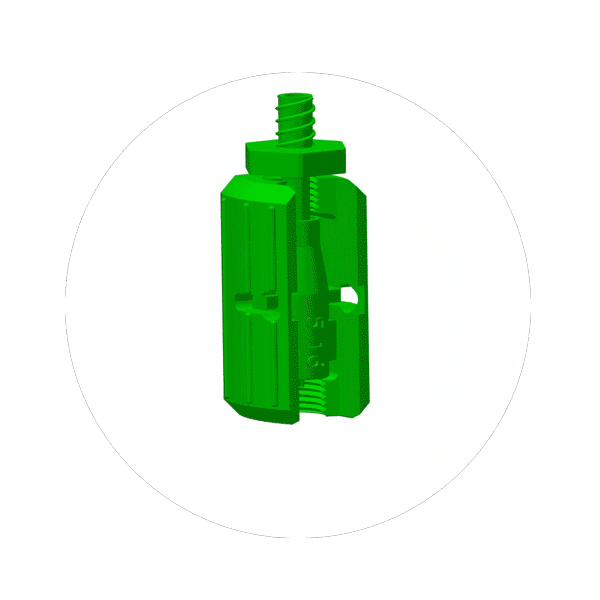 ADAPT
2-in-1 tool easily switches for 5/16" or 1/4″ fittings.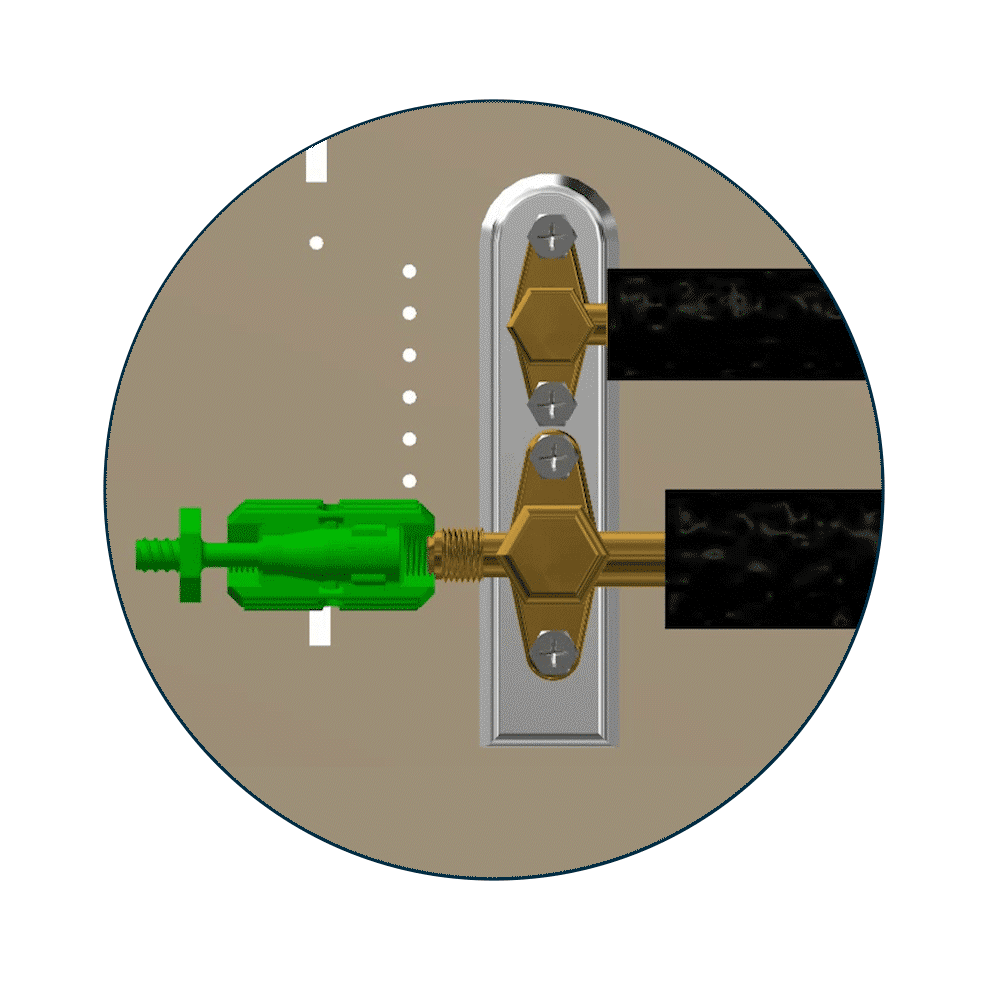 CONNECT
With the system running, connect adapter to fitting.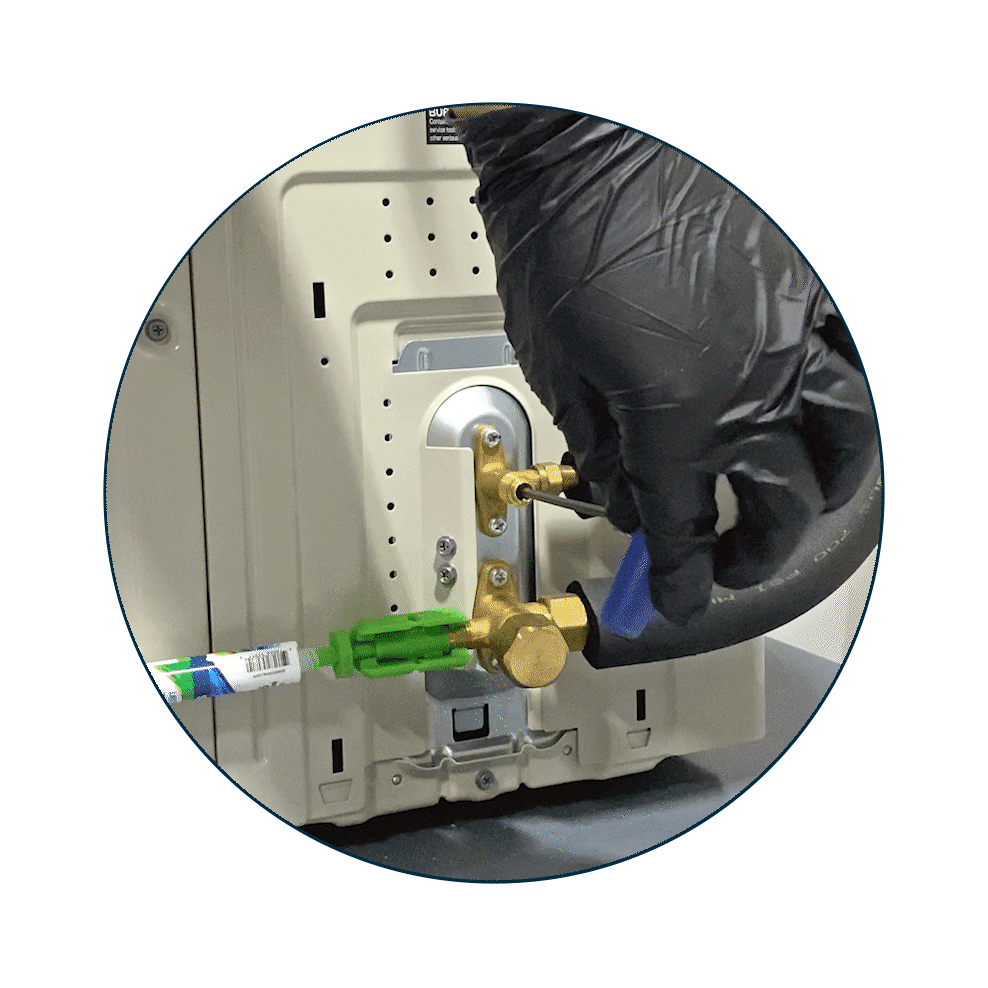 Isolate
Pump down the system. Partition the high / low side of system.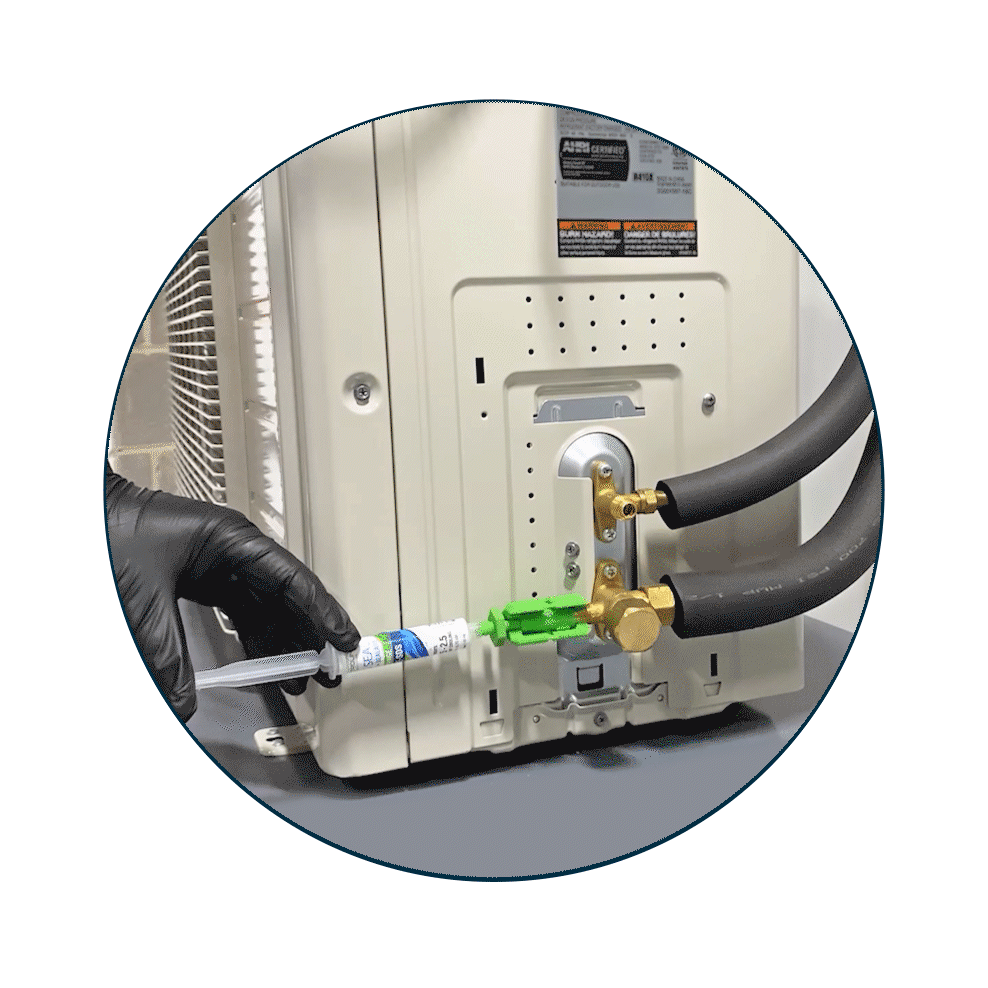 INJECT
Inject GLO Seal UV Dye + Sealant into the system.
STEP 1: Find & Fix Immediate Leaks
After using the GLO Seal Syringe with dual adaptor – scan the system with a UV Light to find all leak areas glow brightly with GLO Seal concentrated dye. Make an external repair to ensure all large leaks are fixed. GLO Seal can remain safely in the system.
STEP 2: Seal Difficult to Find Leaks
GLO Seal pinpoints the location of all internal micro-leaks, forming a repair from the inside.
STEP 3: 24/7 Leak Detect + Ongoing Sealant
Scan the system periodically to find new leaks. GLO Seal works for you 24/7 for continual leak detection and ongoing sealing.