GAIN ACCESS TO 3 NATE COURSES
Sign up for our educational NATE certification courses and complete 3 short lessons to receive NATE credits. NATE is the nation's largest nonprofit certification organization for heating, ventilation, air conditioning, and refrigeration technicians! Putting credits towards becoming NATE Certified gives you the advantage needed in today's competitive HVACR workforce climate. Sign up below to receive the course material – learn all about the latest HVACR trends, clean & safe UV fluorescent dyes and sealants for AC&R systems, leak detection best practices and so much more.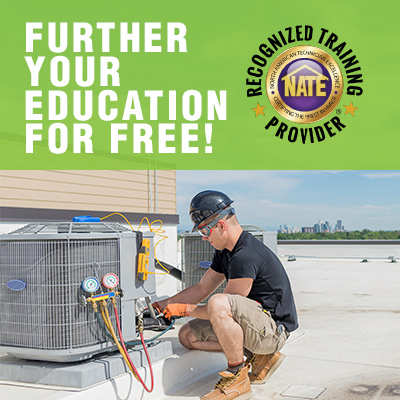 Download the full report above for our insights on fluorescent leak detection for HVAC/R.