Spectronics Corporation is the world's leading manufacturer of ultraviolet equipment and fluorescent materials.
These state-of-the-art products are built to exacting engineering standards and are utilized for literally hundreds of markets and applications
that demand uncompromising quality and reliability.
62 Years of History and Family Owned
Over 62 years designing and manufacturing high quality fluorescent leak detection dyes and ultraviolet lamps.
Spectroline® UV lamps and radiometers are widely used to verify the structural integrity of military and commercial aircraft. Spectroline® fluorescent dyes are used to check for fluid leaks in power plants, nuclear reactors, oil pipelines and industrial facilities worldwide, and were even used on the U.S. Space Shuttle.
A Nobel Prize-winning scientist used Spectroline® UV crosslinkers and transilluminators to do groundbreaking electrophoresis research that will benefit mankind as part of the Human Genome Project.
More than six decades since its inception, the goal of Spectronics is still the same — to produce effective, top-quality products that are on the cutting edge of today's technology with the utmost dedication to customer satisfaction. Learn more about our mission.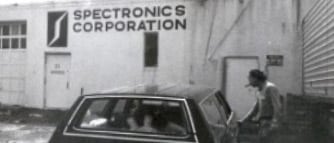 1955
Spectronics Corporation is founded by Bill and Morris Cooper.
1956
Spectronics' "Ultra-Violet Master Science Lab" is given a promotional display at the famed F.A.O. Schwarz toy store in New York City.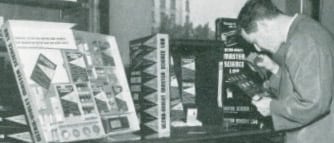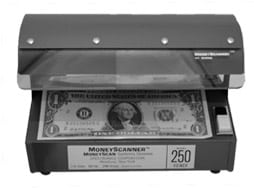 1959
Spectronics invents the world's first black light counterfeit currency detector.
1960
Spectronics introduces the black light invisible signature verification system to the banking industry.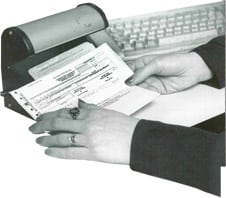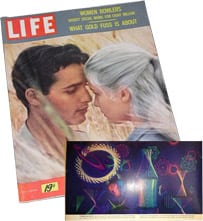 1960
Life magazine publishes a story about Spectronics' line of UV-fluorescent educational toys.
1969
Spectronics is granted its very first U.S. Patent (for X-ray film cassettes).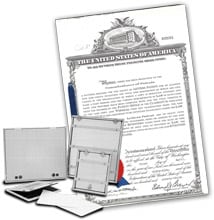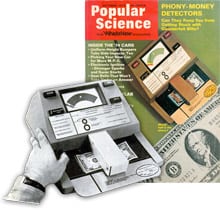 1973
Spectronics is featured on the cover of Popular Science magazine.
1978
Spectronics begins manufacturing UV EPROM erasing lamps.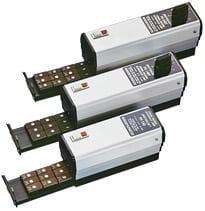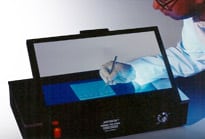 1981
Spectronics begins manufacturing UV transilluminators for DNA research.
1990
Spectronics introduces its Spectrolinker™ UV crosslinkers to the biotechnology market.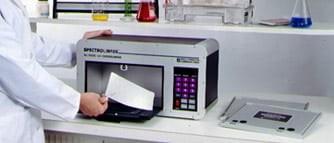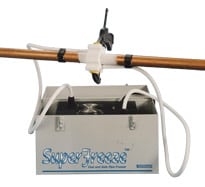 1991
Spectronics invents the SuperFreeze™ pipe freezer for the plumbing industry.
1992
Spectronics receives Plant Engineering magazine's "Product of the Year Award" for its HVAC/R leak detection products.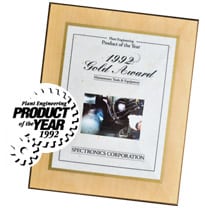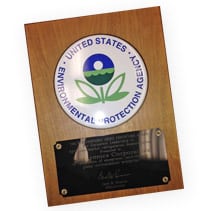 1994
Spectronics receives the "Stratospheric Ozone Protection Award" from the U.S. Environmental Protection Agency.
1997
Spectroline® UV lamps are utilized in an experiment on the U.S. Space Shuttle to observe how water acts under weightless conditions.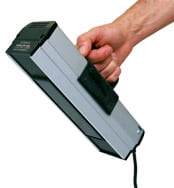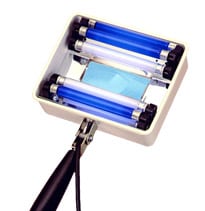 1998
Spectroline® In an episode of the hit TV series The X-Files, FBI Special Agent Fox Mulder user a Spectroline® UV magnifier lamp to examine "alien remains".
2001
Spectroline® UV transilluminators and crosslinkers are used for research as part of the Human Genome Project.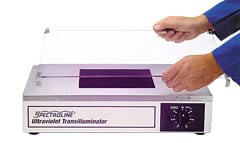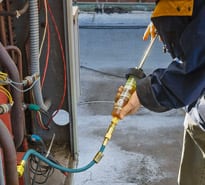 2013
Spectronics' AR-GLO® fluorescent dye is installed in the 50 millionth AC&R system.
2013
Spectronics' industrial fluorescent dyes are NSF Certified to meet G7, GX, HTX-2 and HX-2 food-grade processing requirements.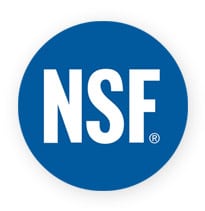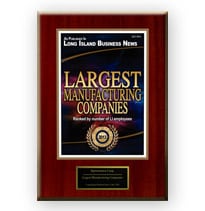 2013
Spectronics is ranked as one of the largest manufacturing companies on Long Island.
2016
Spectronics acquires the assets of H&I Manufacturing Inc., a precision machine shop that does computer-controlled machining.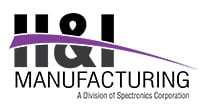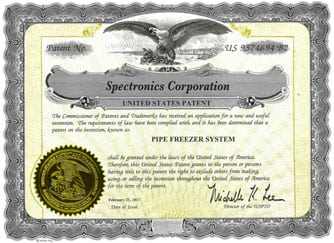 2017
Spectronics is granted a U.S. patent for its revolutionary Pipe Freezer technology, the fastest, safest and most effective method for forming freeze plugs in pipes.