Introducing the New & Improved
ULTRA UV Fluorescent Dyes
In 2020, Spectroline® was proud to announce the release of ULTRA UV Fluorescent Dye – our brightest,
highest quality, and most advanced industrial-grade dye formula.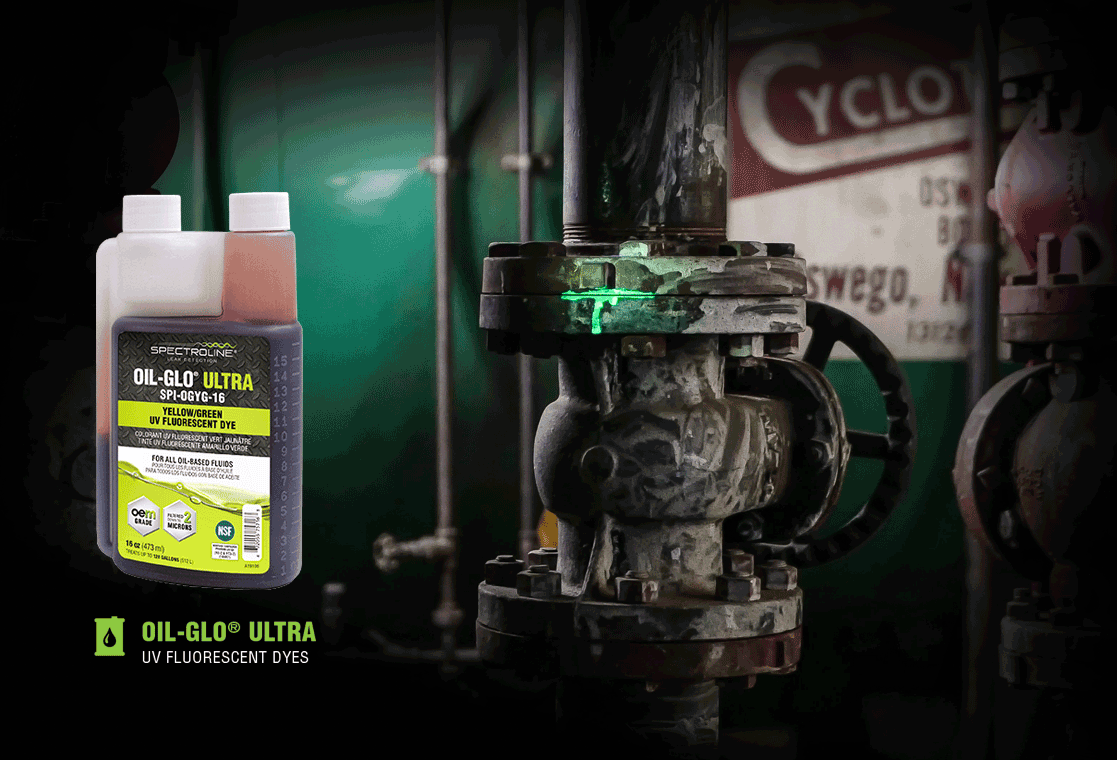 Leak Detection Solutions for All Types of Leaks
The bottom line: these quality dyes will not change the viscosity or lubricity of any host fluid. They perform better under difficult conditions and have greater stability, making them the perfect tool for long-term preventative maintenance and leak detection.
UV Dye Formulated to Exceed Expectations
The new ULTRA UV fluorescent dye formula is independently tested for system compatibility and is filtered down to 2 microns.
The result is a fully miscible, high-quality and non-particulate dye formulation that never compromises the integrity of the system.
Available in Multiple Colors