Spectroline® Spotlight
This year at AHR Expo, Spectronics brought awareness to AR-GLO® 5 (their new, brighter dye), as well as their featured leak detection kits. While speaking to North American Sales Account Manager, Matthew Cowley, he highlighted benefits of the new dye, such as AR-GLO® 5's ability to fluoresce brighter, its greater resistance to extreme temperature ranges and moisture, and a longer shelf life.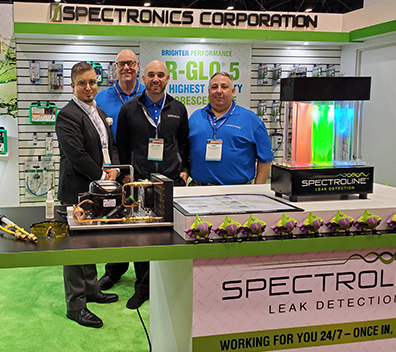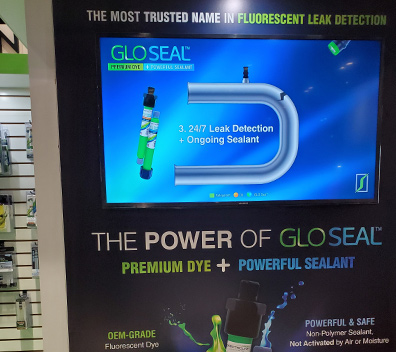 In addition, GLO Seal™, the new 2-in-1 Fluorescent Dye with Sealant product, was on display at the booth. It pinpoints the exact location of all leak areas, and seals micro-leaks from the inside. GLO Seal™ is formulated with the new AR-GLO® 5 fluorescent dye formula, with the added benefit of having a powerful sealant. Spectronics is working towards expanding its product line while offering the same great quality that customers can rely on for affordability and efficiency.
Check out the full article here!