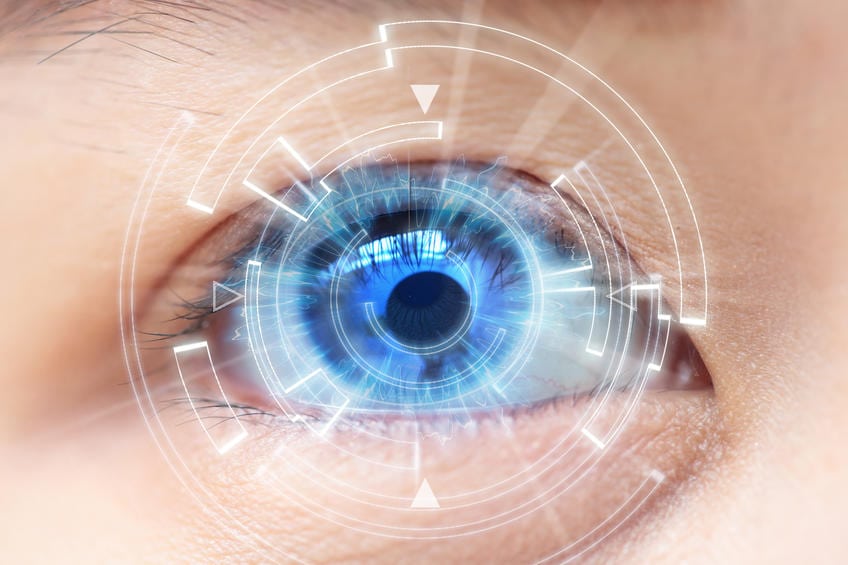 Nondestructive Testing (NDT) is one of the most important yet often overlooked public safety functions, and many tools and instruments are used in this field.
While first responders are justifiably admired and appreciated for their bravery and selflessness when doing their jobs after tragedies occur…it is NDT technicians that work to prevent those disasters from happening in the first place.
NDT inspectors are imperative to ensuring the structural integrity of bridges, building beams, airplanes, machine parts, automobiles, ship hulls, and the myriad of other items we interact with every day. NDT techs utilize many different tools and instruments, such as fluorescent particles, magnetic particles, yokes, and UV-A lamps. But the most important instrument they rely on for visual inspections cannot be created in a factory.
EYE-OPENING FACTS ABOUT THE EYE
Under the right conditions, the human eye can see the flame from a single candle burning…14 miles away.A blink typically lasts only 100-150 milliseconds, so it's possible to blink five times in a single second (you just tried to, didn't you?)Your eyes contain around 107 million light sensitive cells. 7 million cones which help you see color and detail, as well as 100 million cells called rods which help you to see better in the dark.
VISUAL ACUITY AND NONDESTRUCTIVE TESTING
Thanks to rod and cone cells, in the retina, human beings have conscious light perception and vision including color differentiation, and the perception of depth. The human eye can distinguish about 10 million colors and is possibly capable of detecting a single photon which really comes in handy for NDT visual inspections.
ROD CELLS: More sensitive than cone cells, rod cells are responsible for night vision. However, because they have only one type of light-sensitive pigment, night vision means humans cannot see many colors at night. This means it is especially important to use magnetic particles and fluorescent that will glow brightly in a visual NDT inspection. After all, inspections are done in dark areas and rooms, so the inspector's eyes will be utilizing rod cells for vision.
CONE CELLS: Humans have three types of cones that correspond to different wave lengths. L cones respond the most to long wavelengths, peaking at about 560 nm. M cones respond the most to medium-wavelength light, peaking at 530 nm. S cones respond the most to short-wavelength light, peaking at 420 nm.
Did you know?
UV-A Light is 365 nm. Under normal conditions UV-A light filtered out by your eye lenses. However, when someone has cataract surgery the cloudy lenses are removed and replaced with artificial lenses.
The procedure not only restores the clear vision…but the artificial lenses actually allow the eye to see UV-A light.
Nobody is recommending such drastic measures as eye modification surgery for NDT technicians, but to prepare your eyes for NDT inspections, follow these tips:
Protecting your eyes starts with the food on your plate, eat for good vision.
Quit Smoking. This bad habit makes you more likely to get cataracts, optic nerve damage, and macular degeneration.
Wear sunglasses every time you go out. Harmful UV rays are always present when the sun is out – even if it is behind clouds. If it seems too dark with traditional sunglasses, try yellow or roadster sunglasses for evenings and overcast days.
Try to limit the amount of time spent looking at computer and TV screens.
Always use safety eyewear on the job
Now that's you've prepared your eyes for their NDT test work, here's how to prep your examination sample:
Wipe the surface to be tested to ensure there are no loose bits of detritus
Apply ferromagnetic particles or liquid penetrants to surface
Remove excess fluorescent materials
The fluorescent particles / liquids remain in flaws and defects on the surface
In a dark room or low-light environment, shine a UV-A lamp over the surface
With proper maintenance, your NDT tools—both those in your head and in your workspace— will detect flaws when the fluorescent materials glow brightly under the UV-A beam. See what we just did there?