uVision™ 365 Z-Model
RUGGED. RELIABLE. CORDLESS.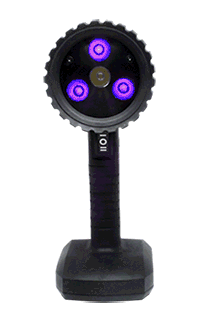 The uVision™ 365 Series is Spectroline's innovative line
of compact, broad-beam, handheld NDT lamps.
Key Features and Benefits
Cordless – portable for use in the field

Battery in the handle – self-contained unit

Long battery life: 8-12 hours

Quick charging: 3-4 hours

Large battery base – can stand up on its own

D-ring hook on backplate – for storage or belt clip

IP65 rating – dust-proof and water-resistant

Cool-running, fan-less design

Wide, even beam profile

Long-lasting UV-A lenses protect against solarization

Adjustable white light

Meets ISO EN 3059 specs for fluorescent inspection
ASTM E3022 Compliant Versions Available
RRES 90061 Compliant Versions Available
AITM6-1001 Compliant Versions Available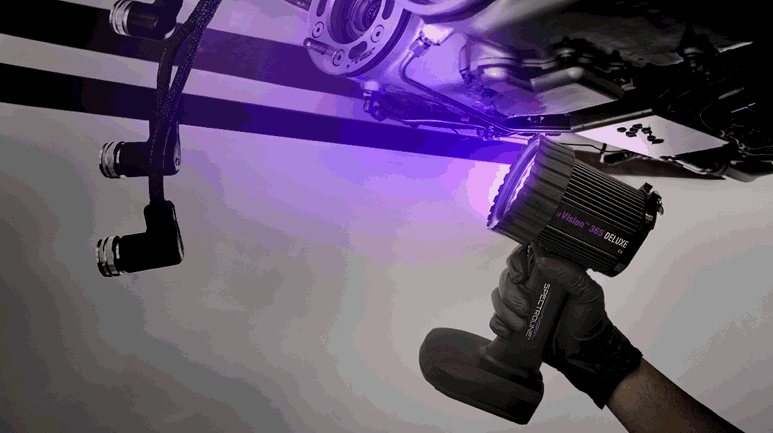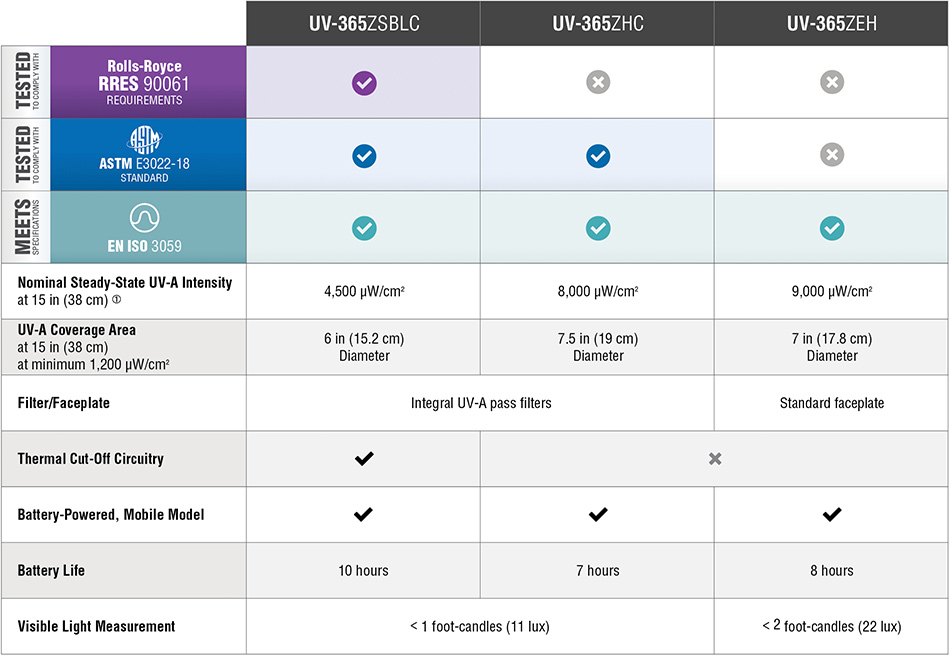 ➀ UV-A intensity reading taken with the Spectroline® AccuMAX™ Series meter, and is factory set to the value shown.
Each lamp is fitted with an 4-foot cord and the appropriate plug for the country of destination.