Spectronics Corporation Timeline
Innovating for today, imagining for tomorrow since 1955.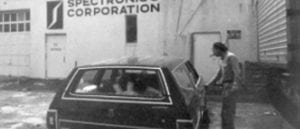 1955
Spectronics is founded by Bill and Morris Cooper.
1956
Spectronics' "Ultra-Violet Master Science Lab" is given a promotional display at the famed F.A.O. Schwarz toy store in New York City.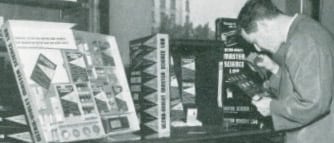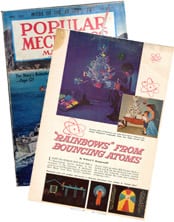 1957
Spectronics is featured in an article about UV fluorescence in Popular Mechanics Magazine.
1959
Spectronics wins a national design award for its Space Spider™ Geometrics Kit.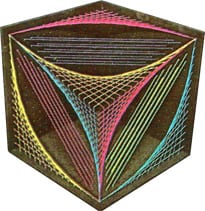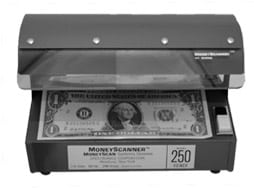 1959
Spectronics invents the world's first black light counterfeit currency detector.
1960
Life magazine publishes a story about Spectronics' line of UV-fluorescent educational toys.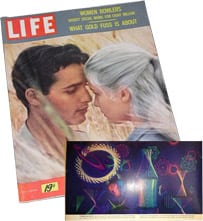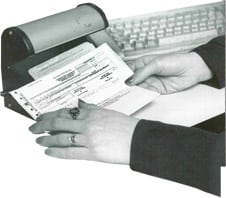 1960
Spectronics introduces the black light invisible signature verification system to the banking industry.
1961 
Spectronics provides special effects lighting for ICBM deterrent system blockhouses.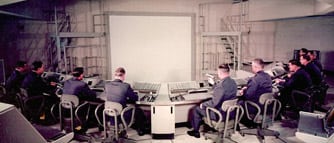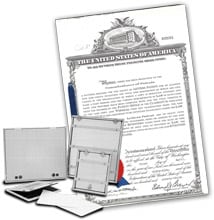 1969
Spectronics is granted its very first U.S. Patent (for X-ray film cassettes).
1973
Spectronics is featured on the cover of Popular Science magazine.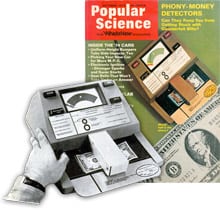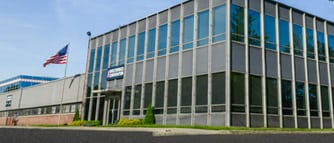 1976
Spectronics moves into its new corporate headquarters and manufacturing facility in Westbury, New York.
1978
Spectronics begins manufacturing UV EPROM erasing lamps.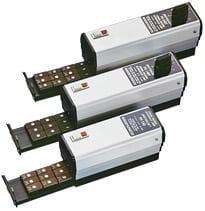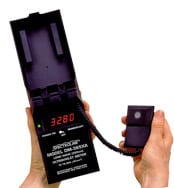 1980
Spectronics develops its first digital UV radiometer for Nondestructive Testing.
1981
Spectronics begins manufacturing UV transilluminators for DNA research.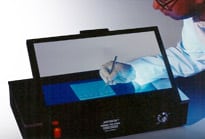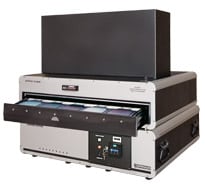 1986
Spectronics manufactures its first high-volume UV wafer erasing system.
1989
Spectronics introduces fluorescent leak detection to the HVAC/R industry.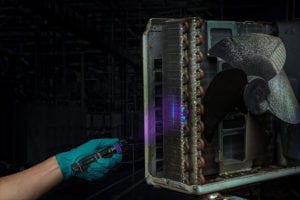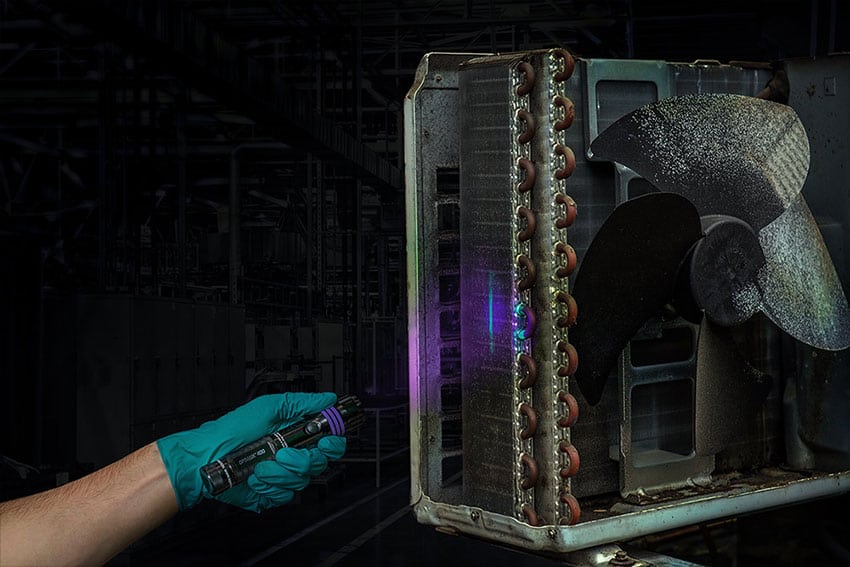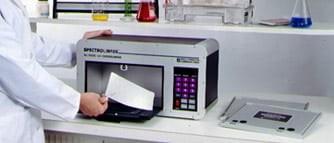 1990
Spectronics introduces its Spectrolinker™ UV crosslinkers to the biotechnology market.
1991
Spectronics invents the SuperFreeze™ pipe freezer for the plumbing industry.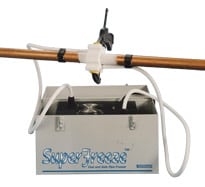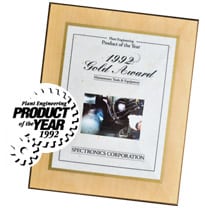 1992
Spectronics receives Plant Engineering magazine's "Product of the Year Award" for its HVAC/R leak detection products.
1994
Spectronics receives the "Stratospheric Ozone Protection Award" from the U.S. Environmental Protection Agency.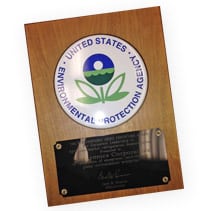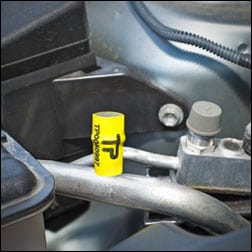 1995
Auto makers begin installing Spectronics' fluorescent dye in their vehicles on the production line to locate A/C leaks.
1997
Spectroline® UV lamps are utilized in an experiment on the U.S. Space Shuttle to observe how water acts under weightless conditions.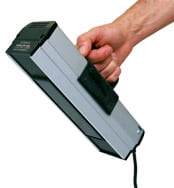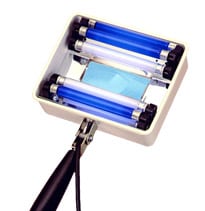 1998
Spectroline® In an episode of the hit TV series The X-Files, FBI Special Agent Fox Mulder user a Spectroline® UV magnifier lamp to examine "alien remains".
2001
Spectroline® UV transilluminators and crosslinkers are used for research as part of the Human Genome Project.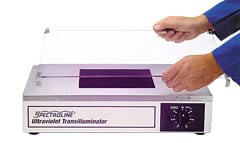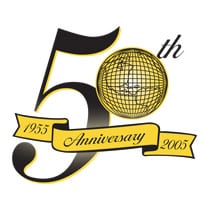 2005
Spectronics celebrates its 50th Anniversary.
2006
Spectronics begins manufacturing the state-of-the-art Accumax™ Series Digital UV Radiometers.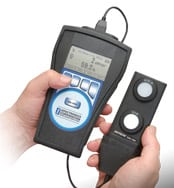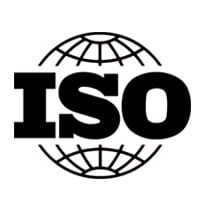 2009
Spectronics receives ISO 9001:2008 certification for its quality management system.
2010
Spectronics' multi-led forensics light source become a standard crime scene investigation tool in a popular TV series.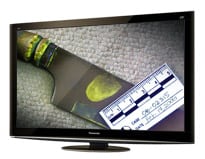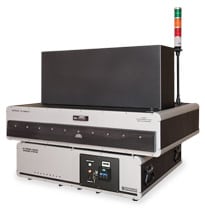 2011
Spectronics' introduces ultra-high volume UV wafer erasing systems for the semiconductor industry.
2012
Over 200 million vehicles worldwide now use fluorescent dyes made by Spectronics' Tracer Products Division.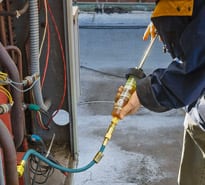 2013
Spectronics' AR-GLO® fluorescent dye is installed in the 50 millionth AC&R system.
2013
Spectronics' industrial fluorescent dyes are NSF Certified to meet G7, GX, HTX-2 and HX-2 food-grade processing requirements.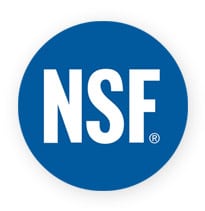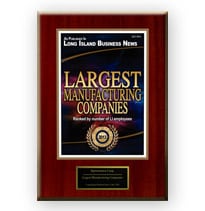 2013
Spectronics is ranked as one of the largest manufacturing companies on Long Island.
2016
Spectronics installs a state-of-the-art automated bottling assembly line to enhance its dye-filling operation.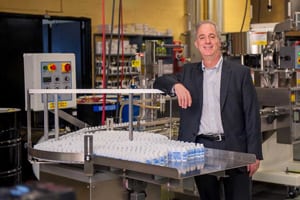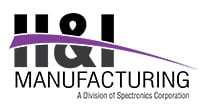 2016
Spectronics acquires the assets of H&I Manufacturing Inc., a precision machine shop that does computer-controlled machining.
2016
Spectronics receives AS9100C quality management certification for the aerospace industry.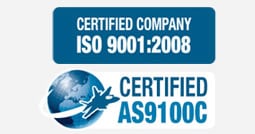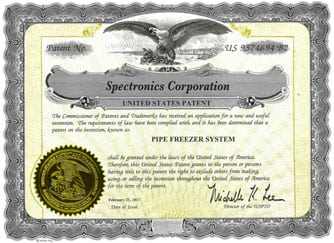 2017
Spectronics is granted a U.S. patent for its revolutionary Pipe Freezer technology, the fastest, safest and most effective method for forming freeze plugs in pipes.
2017
Spectronics introduces the powerful and long-lasting VIVID™ UV-A LED replacement bulbs for the NDT industry.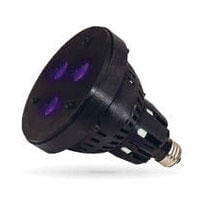 2017
Spectronics' Tracer Products division introduces its LeakFinder™ line of cost-effective leak detection products.