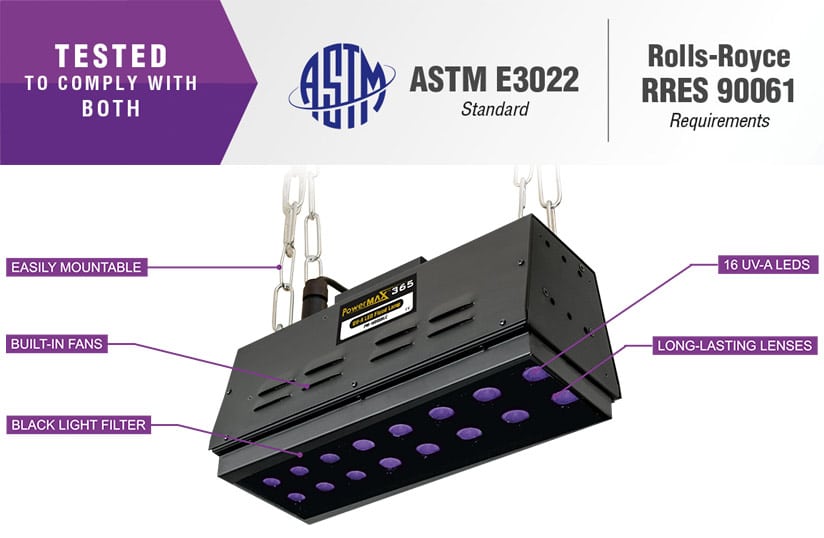 Nominal steady-state UV-A intensity of less than 5,000 µW/cm2 at 15 inches (38 cm).

Large 15 x 6 inch (38.1 cm x 15.25 cm) coverage area, with a minimum UV-A intensity of 1,200 µW/cm2.

Low visible light emission—less than 0.5 foot-candle (5 lux). 

Thermal cut-off circuitry prevents the lamp from going out of compliance when internal temperature exceeds specifications.

Certificate of Conformance (ASTM) and full serialized Validation Report (RRES) for both output and wavelength measurements supplied with every lamp.

Meets specifications for ISO 3059

Customizable! Multiple lamp units can be "ganged" together longitudinally or back-to-back for a larger coverage area, to meet your specific inspection requirements.
Easily Expandable!
For applications requiring extremely large coverage areas, the PowerMAX™ 365 can be quickly ganged together
longitudinally (left) or back-to-back (right) using customized, easy-to-install connecting plates and brackets.