Choice of nominal steady-state UV-A intensity of 10,000 μW/cm2 or maximum of 4,500 μW/cm2 at 15 inches (38 cm)
Coverage area up to 2.5 inch (6.3 cm) diameter at 15 inches (38 cm), with minimum UV-A intensity of 1,200 μW/cm2
Anodized aluminum lamp body minimizes corrosion and stands up to years of heavy use
Instant-on operation; lamp reaches full intensity immediately
Convenient on/off switch for easy, one-handed operation
Powered by one rechargeable lithium-ion battery with an extra battery included with the lamp. Each provides 4 hours of continuous inspection between charges.
Meets ASTM UV-A intensity and wavelength specifications for FPI and MPI
Both high- and standard-intensity versions are available with internal black light filter. Externally mounted black light filter with rubber bumper can be purchased as an accessory.
All models come with a Certificate of Light Output for both output and wavelength measurements
Meets ISO 3059 Specifications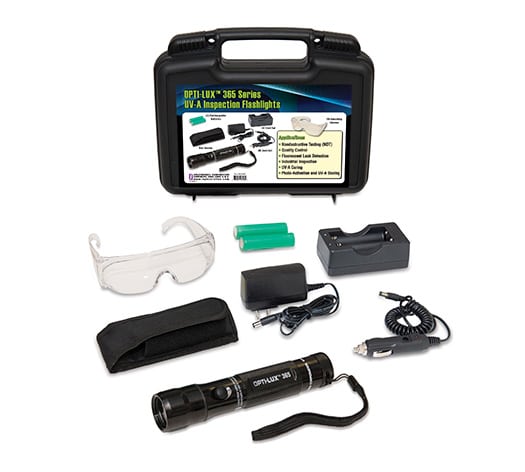 OPTI-LUX 365 Series flashlights come complete with lanyard, belt holster, two rechargeable batteries, two-position smart charging cradle with AC power cord, DC cord set, UV-absorbing spectacles and hard carrying case.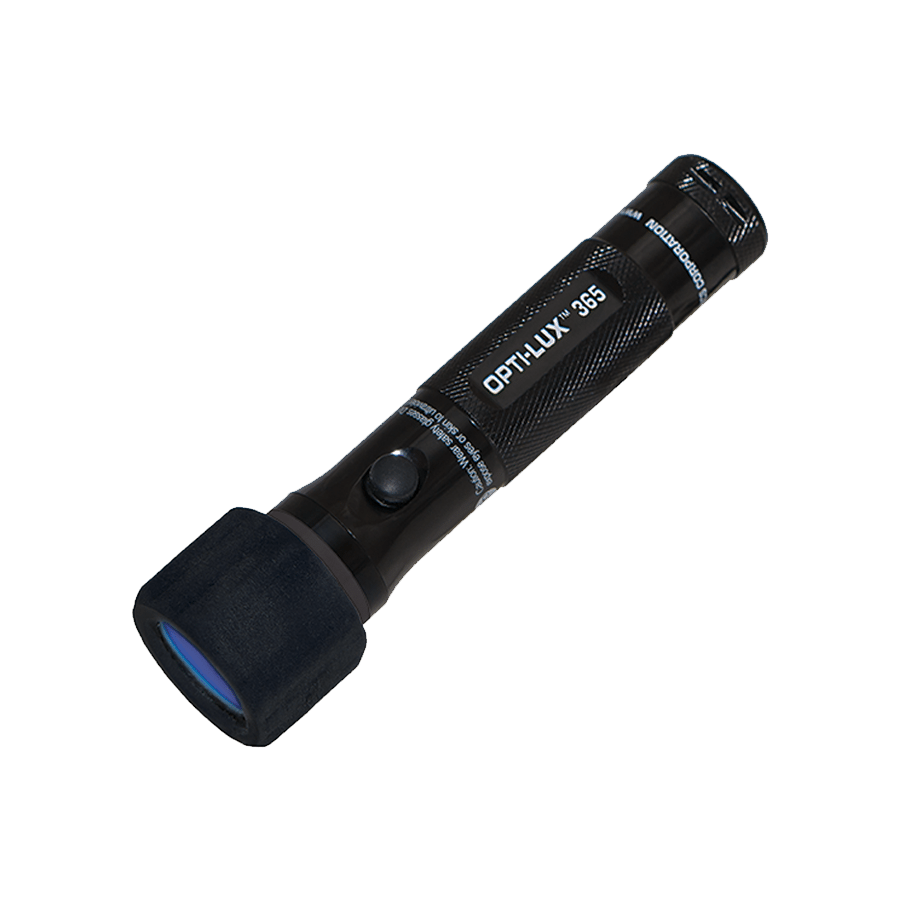 OPTI-LUX™ 365 flashlight with BF-365LX external black light filter accessory.