EDGE™ 13 Series
UV-A LED Panel Lamps
The first overhead LED UV-A lamp to guarantee an IP65 rating, compliance, and gang-ability.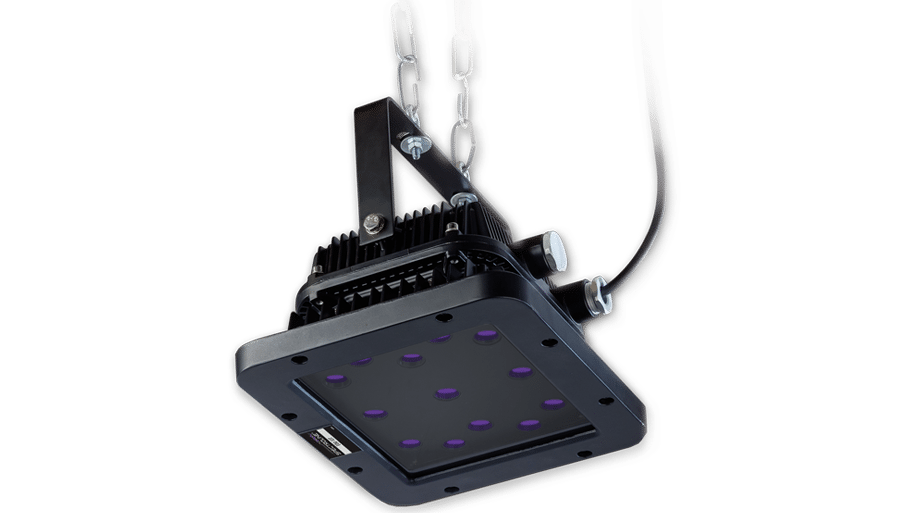 Superior Reliablity and Performance
When it comes to NDT, Spectroline Lamps are the most trusted in the industry.
Key Features
IP 65 rating: the lamp is dust-proof and water-resistant
Meets ISO EN 3059 specifications for fluorescent inspection
Cool running, fanless design
Wide areas of coverage for optimal fluorescent response
RRES 90061 Compliant Version Available (EDG-13SBLC)
ASTM E3022 Compliant Version Available (EDG-13SBLC and EDG-13HC)
Long-lasting UV-A lenses protect against solarization
Integral black-light filters (EDG-13SBLC and EDG-13HC)
Gangable – link lamps together using single power source for greater coverage area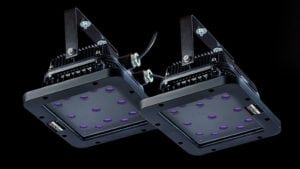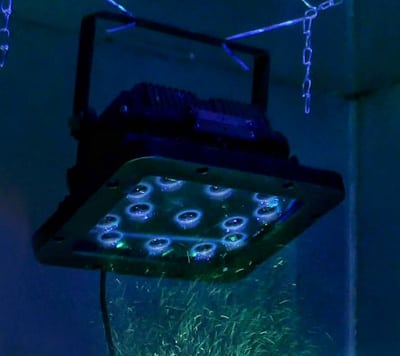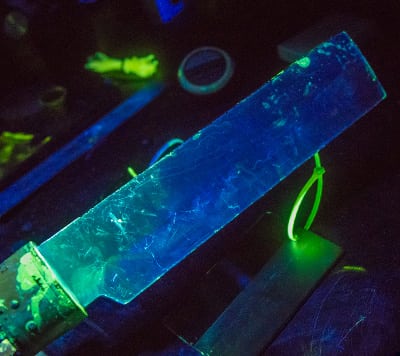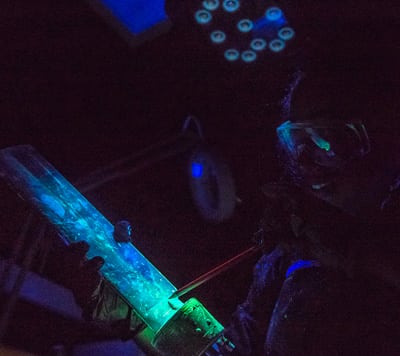 4 Models to Choose From
Meet your exact specifications, no matter the job level.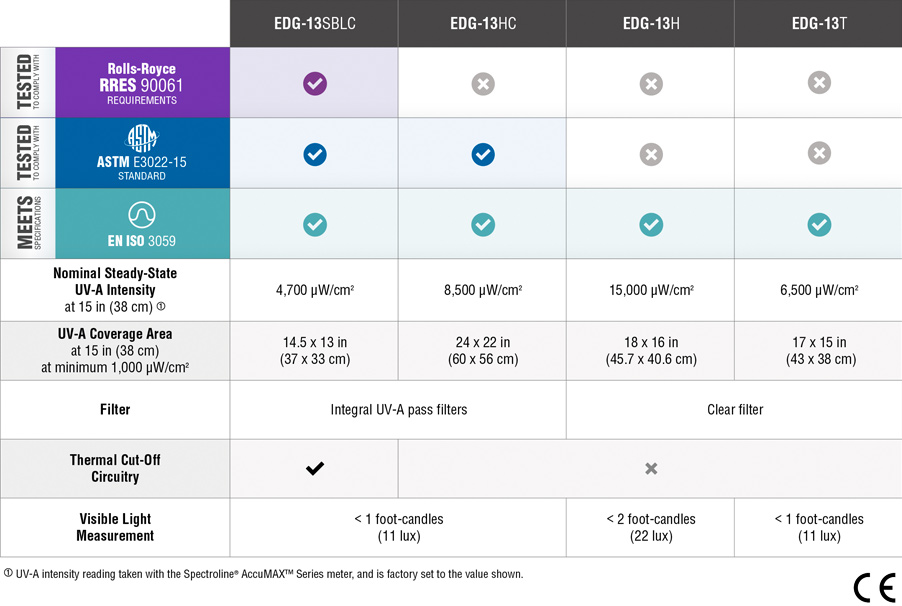 Be on the Cutting Edge of NDT
We have our lamps rigorously tested in-house and at independent sites to ensure the best quality NDT lamps available. Screening of Fluorescent Particles